Hola,
Last night I spent some time reading a camino forum. I was interested in reading about other people's experiences and what they were writing and thinking about beyond the camino. I found a great camino story written from the road.  (Thanks Jeanne for sharing, I love a story with such beautiful reflection.) 
All that reading didn't have me pining for the camino. No, I'm not lusting for another camino experience. It actually led me back here to this space. I've been quiet online recently. I'm not sure what I want to say, I'm still not. If it's not flowing I hold off from posting or chatting. I've never felt the need to keep 'busy' attending to rules of regular posting, replying and responding to everything. Man imagine responding to every message that hit our inbox's (email, socials, chat groups) no it's far better to let go of the need to spread out everywhere.
Today I read your comments after my last camino post and they opened a new door for me. All of them and especially this one  …
'Your commitment to live well beyond yourself and deeply within yourself inspires me.' Annette of I Give You the Verbs.
I'm doing that thing where I find my way home and forward you see. I create space to observe and feel. For whatever reason I felt the need to dive into camino forums, to find some words or writing to give me a hint, to nudge me forward. I found Jeanne's story and started to realise how much I missed the joy of words. Words have the incredible ability to create connections with each other and ourselves. When we use them wisely they have so much power. Power that can shift, challenge, open, propel and soothe us. Everything I needed was in your comments. Everything. Thank you for your kindness.
These past weeks I have been swimming in the unknown. It's not a scary place, it's actually a relaxed place when you surrender into it.  It's a reflective space. It something my soul needs. In this 'time' I consider the things that feel right (connections, actions and commitments). I observe where I am and start to listen to the questions that are niggling. With space comes a willingness to be open and window that allows me to see my responses and reactions in a new light. I learn a great deal about where I am and where I'm going when I commit to this space. This kind of 'quiet' hustle free time-out to feel is a gift I regularly give myself. It's kind of easy to do on account of being a 'proud' introvert.
Perhaps it's the coming of the Equinox? Likely it has something to do with the end of the year long hike for One Girl project I created and definitely it is the fact that this is not yet 'my' home, we still need jobs. Often in this 'reflective' space I realise I've been wrong about something, other times I realise my gut is right and no more excuses, opportunities or chances are needed. It's where I construct new boundaries and shed old ones. I try new things and often I go back to things I've forgotten I need or have somehow have let slip. More music, baking, yoga, paying forward etc.
I don't often use a lot of quotes in my writing or posting. I did at one time but I made a decision not to in order to try and write my own words. I also tend not to read directional self help style books or preachy posters these days. When I remove everyone else's take on things I find how I feel and from there I can generally work through things myself. I do enjoy personal stories that haven't been edited to sell something and don't come from a 'how to control' type approach. Stories that come from caring, trying, failing, reaching,  living, persisting, growing. They're enough to get me considering and moving.
One of my favourites is Sarah Wilson, when she writes she speaks to me. I think this is because she too is often swimming in the wild ocean of life and what it means. I love that she is always stepping into the elements to find her best 'contributing' self and always as she grows, she moves (leaping) forward. She is so far from boring because she is not afraid to be different, honest and her vulnerability is not her asking for validation. She works on herself for the greater good and is validated because she is living her truth. Big difference. She is a beacon of beautiful truth in this era of both on and offline noise pollution.
Man I digress a lot! Back to the quotes …  often the popular ones annoy me with their overuse. That is until that moment they feel real and are not so cliche. It's like the one if you don't learn the lesson the first time it will come back again. Yep that one, used to hate it but now I am feeling it. And I'm loving it. It gave me permission to not be so hard on myself when I end up in the same place, repeating a mistake. Sometimes we must keep doing things the same way until we get strong enough to realise 'this is not working' or 'yeah I get it', 'I am ready to act' or perhaps when we get so sick of ourselves pandering to the 'same old, same old' behaviour that we simple say 'enough'. Lesson learnt, time to do something different.
I've had a few of these realisations these past few weeks. There are conversations and situations I don't like to find myself in. Ones I could avoid by unapologetically saying NO and protecting my time. It's simply not worth being in relationships where you don't feel yourself.  Our capacity to give of ourselves (online and IRL) is limited. Capacity is one thing I want to protect. Protect in order to be giving to my best self and to the people who are my people not a watered down, unavailable, unaware version of myself. Life is too short to be bored – giving away my time, my thoughts and my heart to people and places without meaning.
Ironically, it's a lesson I also shared with one of my kids this week. A friend messaged saying they had waited all weekend for a reply. It felt like the beginning of that passive aggressive way where we 'learn' that we 'must' be available and that feeling were everyone else's expectations are more important. It could have been the beginning of a cycle of doing things because others expect it. But we don't all need to be a part of everything and as I explained to my child you are allowed to be unavailable. In fact in this day and age of technology you MUST cultivate the ability to do that. And I'm here to help with that little one ;).
We need to be careful as women. We are vulnerable. We are givers. And we are protectors. We want to do the best for others. Like the Markhor on the high peaks of the mountains of Pakistan, the Snow Leopard is always watching and waiting to pounce because the Markhor is vulnerable, especially with her young. We need to be brave and discerning. We can't possibly do all the great things we are capable of (dream about) and love in the great depths we need to if we allow those leopards to pounce and take our time and our thoughts. We can't let unimportant noise, the type that makes us doubt ourselves by encouraging us to consume, judge, worry, fear, blame, be busy and to conform weaken us. Nah we need to let those leopards bounce off us because we are secure in our values and not willing to risk or compromise the important stuff.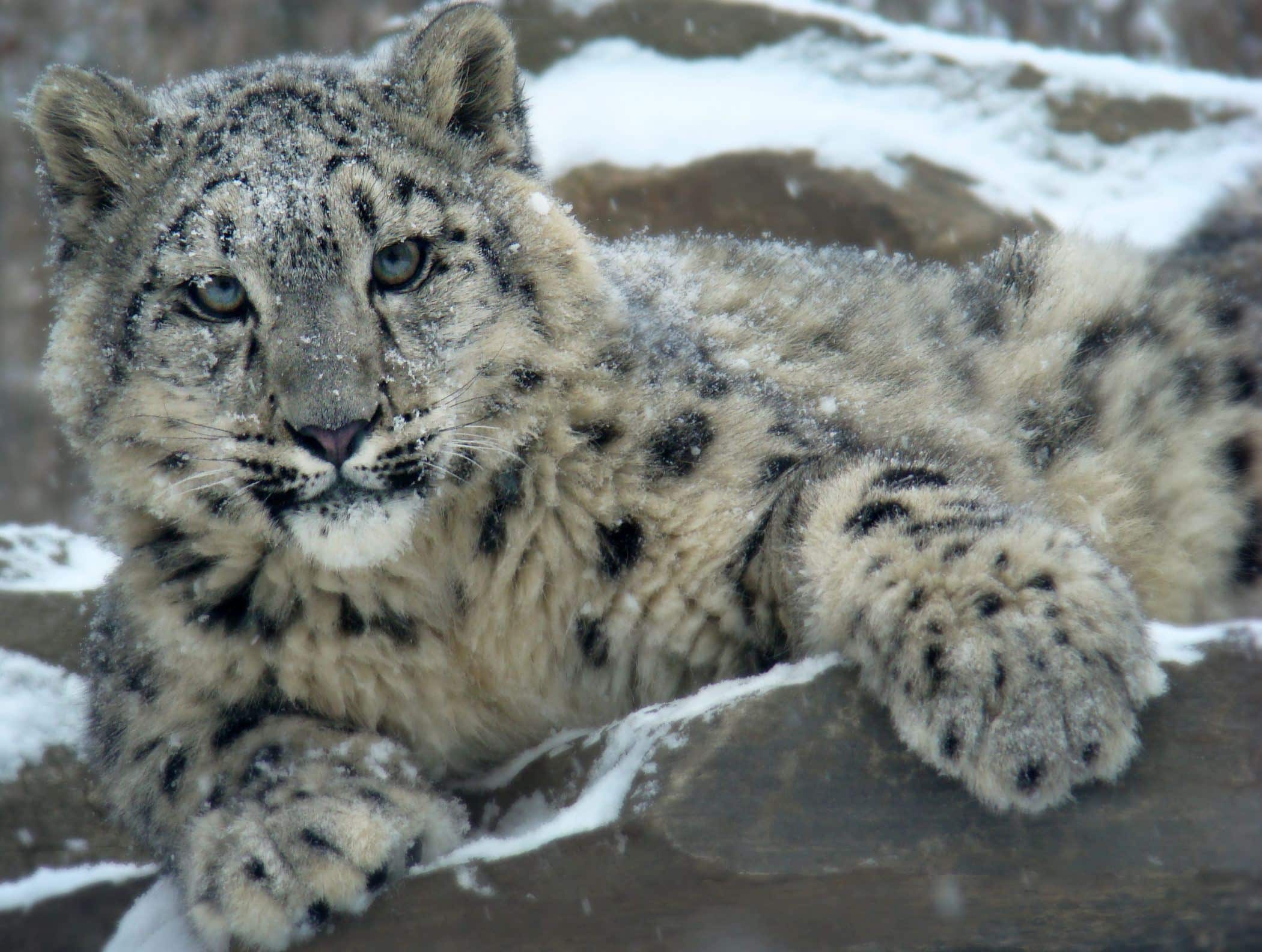 Ok so I  make no apologies for deciding to use a quote next. I'm getting lost in music this week and today I'm firing myself up. It's time commit to my next scary project while I allow all the unknowns to unfold (without worrying) and these latest reflections to find form. You probably need to have The Greatest Showman beats playing to get this one!
'I am brave, I am bruised
I am who I'm meant to be, this is me
Look out 'cause here I come
And I'm marching on to the beat I drum
I'm not scared to be seen
I make no apologies, this is me.'

Keala Settle, The Greatest Showman Ensemble
Except that I don't really want to be seen in a BIG way for a while. Nor in a loud way. I have quiet things to do. I loved the Camino and sharing that story in all the spaces but time for some head down, bum up. The quiet Equinox'y things require me to commit to them with time and focus. Creating more space to learn, for the reintroduction of some home-steading practices and a thing I started mid last year after our travels. I wonder if the time is now right for that book.
Maybe. If I can get past the outline I kept adding to while we travelled this summer and write the chapters. Perhaps I need to get my head out of my arse and trust the calling to this book that KEEPS showing up. We lived in The Netherlands once before and you know what I started then? My first attempt. Except I didn't have a story then … I do now. And again I find myself in the same spot. Yet different because there are million baby steps between then and now that would make it easier for me to actually birth this 'book' baby.
I needed the camino to complete the story or perhaps that is the story. I  could have done without the soul destroying darkness of the shit storm we lived though when we first arrived here. Thankfully my (well practiced) ability to change what needs to be changed saw us (me) through that one.  And I am grateful beyond words that it was not about health, aside from the stress it caused. That darkness and the camino that followed reminded me of who I am.
An optimist and a lover of JOY. Someone who is at home noticing what needs to be noticed, changing what needs changing, focused on the people who need to be seen and the importance of protecting not only our own vulnerabilities but all that is vulnerable.
'Cause every night I lie in bed

The brightest colors fill my head

A million dreams are keeping me awake

I think of what the world could be

A vision of the one I see

A million dreams is all it's gonna take

A million dreams for the world we're gonna make'

~ Lyrics 'A Million Dreams' from The Greatest Showman
To find myself in this space is my true JOY – it's filled with words, lyrics, excitement, hope, love, hugs, quiet, kindness and dreams. It is what I need right now, it's what I always need. A life that is lived as though I am part of a musical! True – I could sing and dance trhough my days given the chance. And of course my kids are singing about dreams today because what an album – The Greatest Showman (currently on repeat ;).
'So I say thank you for the music

 the songs I'm singing

thanks for all the joy they're bringing 

who can live without it 

I ask in all honesty

what would life be

without a song or a dance what are we'

~ABBA lyrics.
Look another quote ha ha no apologies because music and words are filling my day today.
'Forget the cage, 'cause we know how to make the key
Oh, damn! Suddenly we're free to fly
We're going to the other side'

~ More lyrics from the Greatest Showman.
Buen Camino on this walk we are all walking. How's your dreaming? Got anything sparking up?
Yes Annette you are so right, that is my commitment to myself. To live within my extremes –  well beyond myself and deeply within. Thank you for noticing and teaching me something without even trying, just by being you and writing lovely words.
Fran xx